Plain Bearing Bushing-Wrapped Bronze Bushing Slide Bearing
Plain Bearing Bushings-Split Wrapped Bronze Bushing Slide Bearings
Wrapped bronze bushings are rolled from a cold formed bronze CuSn8 or CuSn6 sheet with oil pockets or oil holes, it is intended for radial and axial movements.
There are form types of cylinder bushing, flanged bushing and wahser. The flange and washer design ensures that axial loading can be also supported.
It is also being called FB090,FB092,FB090F,FB092F bushings in China and WB700, WB702, WB800, WB802, WF-WB, BMB, MBZ, AB, ABB, PRM, PRMF, LB, LD, LDD in European countries (Germany, Italy, Finland, Denmark, Switzerland, Norway,Netherlands,Sweden,Poland, etc).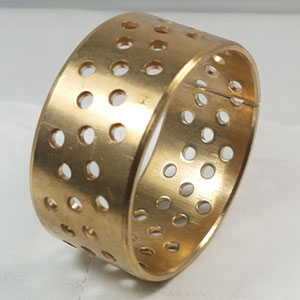 Wrapped Slide Bronze Bushing Split Bearing